Wow. May sure came and went with a bang. Here we are June. This post is a catch your breath, dash of this, dash of that, hodge podge,  get your summer on, kind a deal. In other words, its time to slooow it down team.
For my uncle traveling matt readers (#fragglerock)  here is a new beach house in Seacrest, for rent. White, emerald green, navy and coral. Sweet sweet friend of mine hired us to assist with the basics virtually…furniture, lighting, accessories, tile, whatever bone change the builder would give us. Go stay here friends! Its right next to sexy Rosemary Beach atop the incomparable white sand beaches and waters of the gulf of mexico. Need I say more?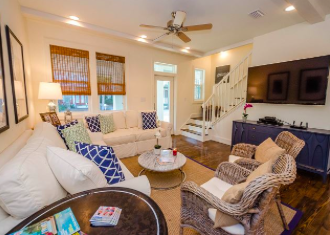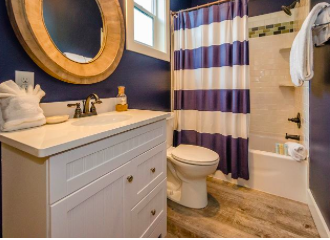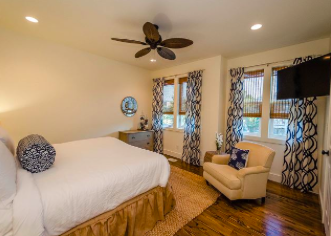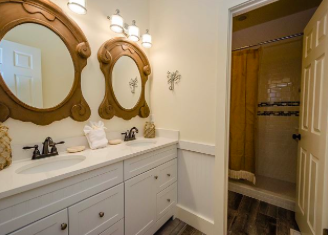 I went for a glorious sunset walk last night and my friend Pam is just GOING OFF, firing up new
beauty after beauty. Get it girl. Show em how its done.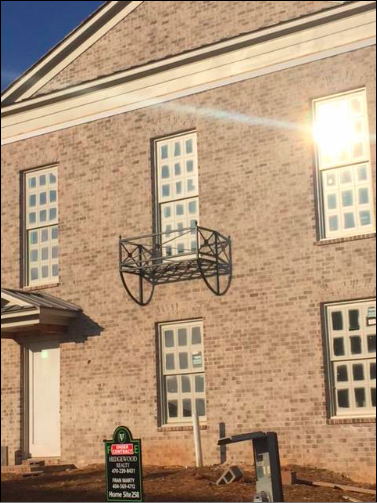 Here's a first look at some built ins Im working on in a whole house overhaul. They need one more good scrub/style and should be ready for real world.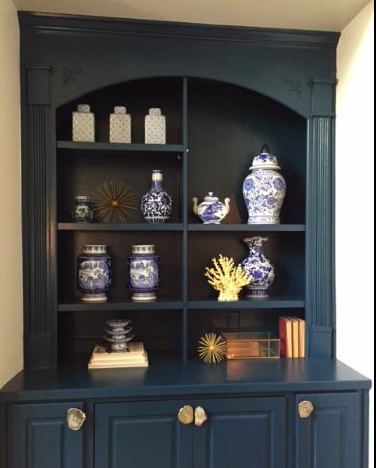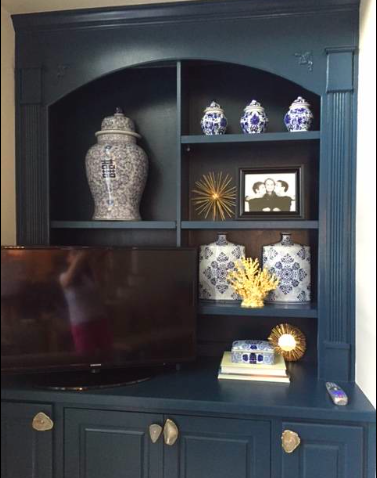 They were some early 1990s faux finished guys and we went with hague blue from farrow and ball, started collecting blue and white, gold and added some anthro knobs. One more pass and we should be good.
Do you all remember my super creative neighbor, friend Mary Kay? Their first born was married recently (yay jump around) and it was styled just as sweet and cute as her house previously posted here on the road.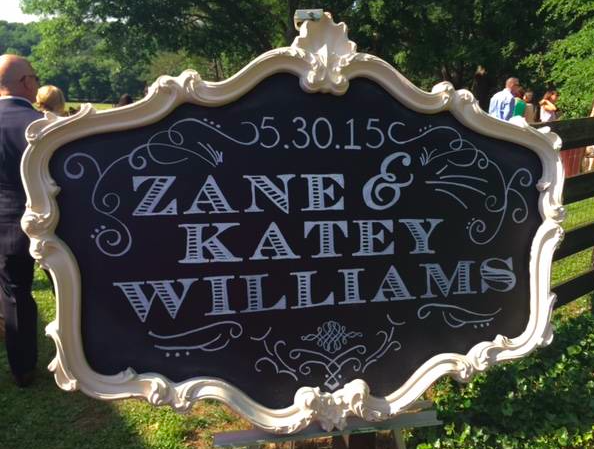 Here is my sweet, little, first-ever show house. Doors open in the Fall and I will share with you every nook and cranny.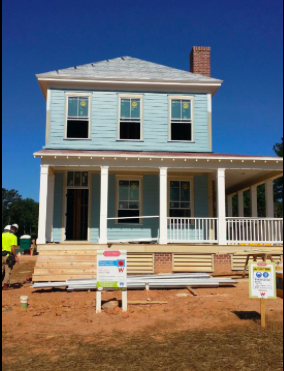 A shot of the kitchen and some notes I emailed to the granite peeps down in Columbus. Because of proximity, a lot of work is done virtually. I'm always thinking "HOW DID THEY DO THIS BEFORE SMART PHONES???". Can I say, such a pleasure to work with all the kind people down in Columbus.  Really happy this opportunity crossed my path. My tile lady addresses me as honey bunny. I'll so totally take that any day.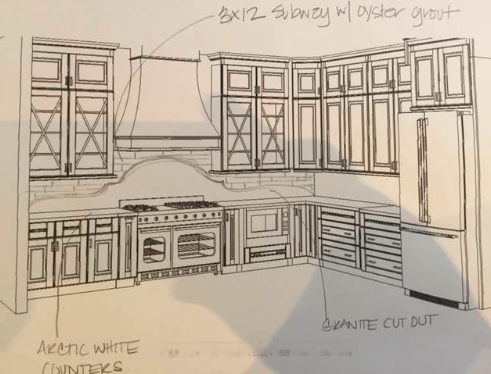 Picked up these andirons for the fireplace but thinking they need to be BIGGER, BADDER.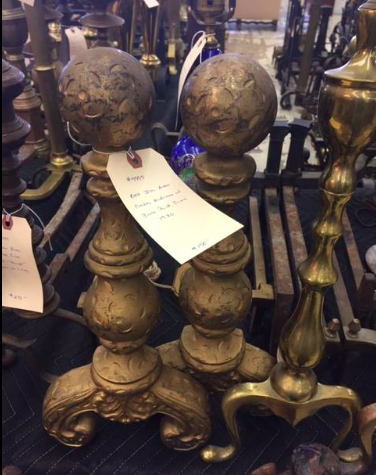 It originally started out as the barbie dream house, but because its a Southern Living inspired neighborhood, they were worried about copyright (can't blame them). So we had to de-barbie-fy the place a bit but I just couldn't resist when I was making the best of being in walmart today and came across this fabric. Get out. What will we do with you???
Cruising through target today too and thinking my dear friend and former design employee JILLY needs to make these into table lamps. She can make anything. As soon as her website is up and running, you'll see it here. You're gonna wanna hire her. Trust me.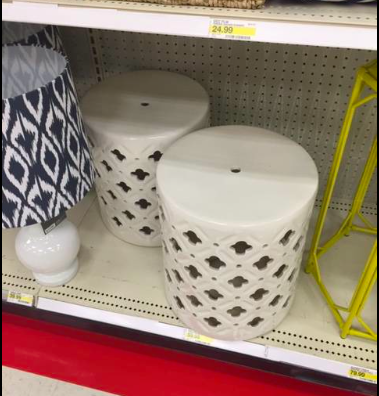 What else can I tell you…designing a exciting powder room with raw wood edge counter, ice gray toilet (who says we have to stick to white?!), kick your ass wallpaper from Candace Olsen, chains, lights, you name it. My point? I recently discovered, via Pinterest,  my client LOVES skulls and saw my girl Ivy and Vine post this. Perfect timing.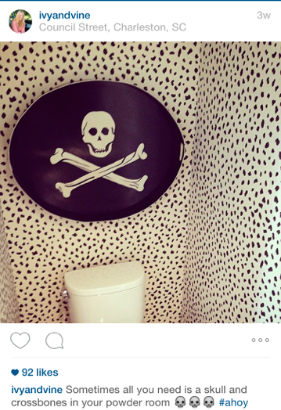 While on Instagram, Tory Burch reminds us all to be super FLY and wear orange and pink. Two best.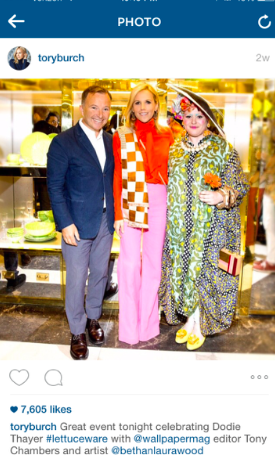 Following suit, found this dress on ASOS. Get it.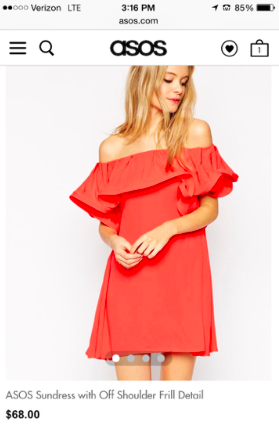 I've come to realize that music is my third base in life. When words won't work, music will and this is my jam since April, cruising the coast, shazam on spring break…"SATURDAY NIGHT KIND OF PINK" Give it a listen. Really loud. Good songs remind me of the days when you bought the single, in tape form, and listened to it over and over again in your Ford Escort driving home from Southland Mall. That's this song. Maybe its just me. Music, like art, is super personal, but I think you will really like it.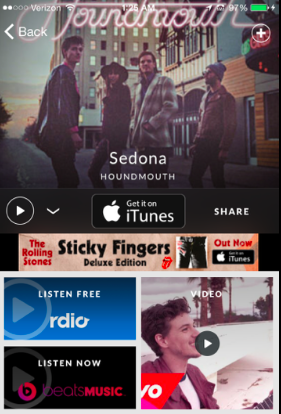 Alright team, I'm signing off, its late, way late, but check it out, I painted my office pink last week..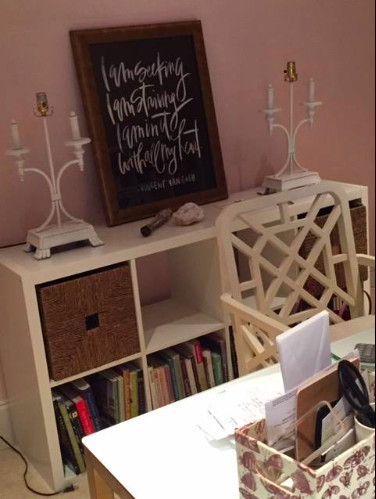 Really pink (especially in this pic). Yikes. I'll keep you posted. Hoping we can tone that shit down.
peace,
jenny from the rock